Junior School
Prep to Year 6
The Junior School provides a supportive and well-structured environment in which the teaching and learning process thrives. We offer a well-rounded curriculum based on the Australian Curriculum. We place a strong focus on the explicit teaching of the basic building blocks of Literacy and Numeracy skills, and also offer opportunities for the children to explore and reach their potential in other curriculum areas. Specialist teachers teach Music (Prep – Year 6), Health and Physical Education (Pre-prep – Year 6) and German (Prep – Year 6).
Our highly skilled teachers will engage your child in challenging and stimulating learning experiences and provide appropriate intervention strategies to meet each child's learning needs. The formal curriculum structures are supported with integrated learning opportunities, real world learning experiences and class excursions.
Year 6 students are provided with the opportunity to visit the Nation's capital. Linked to the Australian Curriculum, the trip to Canberra provides a stimulating, real-life experience and reinforces the content that is taught in the Year 6 Civics and Citizenship, History, Science, and the Arts curriculum.
The Junior School offers a wealth of extra-curricular experiences for our students. Your child will have the opportunity to learn a musical instrument, take part in various exhibitions, performances, and competitions, participate in a range of Inter-School sports, and enjoy skill development sessions provided by experienced sport coaches, talented artists and authors.
Children at All Souls St Gabriels Junior School are an integral part of the wider School Community. We value service to others, and strive to develop the whole person in mind, body, and spirit.
Pre-prep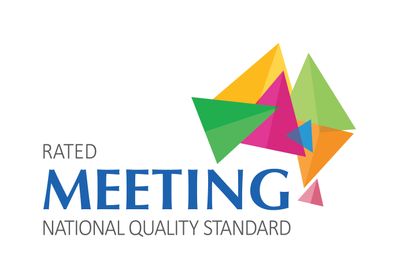 The essence of All Souls St Gabriels Pre-prep is to provide for the intellectual, emotional, spiritual, physical, and social wellbeing of our students. We believe early childhood is a vital period in children's learning and development. Using the Early Years Learning Framework and the Queensland Kindergarten Learning Guidelines we aim to extend and enrich Pre-prep children's learning experiences. Children's learning is developed through taking part in a wide variety of fun, play-based activities. These activities are carefully planned and directed by teachers, while at other times children follow their interests, plan, and create their own activities with teachers observing, encouraging, and extending their play. Through well-planned play activities in a structured environment, children are provided with rewarding and enjoyable experiences in which they explore, investigate, discover, and create, and secure the foundations for their future learning and transition to school.
A copy of the Funded Kindergarten Program Statement of Fees for All Souls St Gabriels School Pre-prep is available here.